And some folks say gun owners don't have a rebellious streak in them. With less than 24 hours, the NZ Police was forced to shut down their gun confiscation website due to massive amounts of online trolling.
Submitted "guns" include a MIG-15, a B-61 thermonuclear bomb and one phased plasma rifle.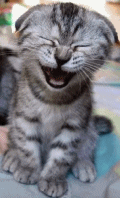 I wonder how well their "hand-in" will go over there for real. Perhaps about as well as it has in places like New York where non-compliance rates are estimated at 95% and the NY State goons have not attempted enforcement.
When 95% of the people do this:

You probably want to reconsider whether you're really willing to put a stick in that hornet's nest as there are far more hornets than there "enforcers" and the hornets are dispersed enough that you can't go after them all at once.
Oh by the way in 4 days we'll see how many of the estimated half-million Bump Stocks get turned over which were unconstitutionally declared to be "machine guns" (never mind that machine guns are 2nd Amendment firearms too.) Anyone care to hazard a guess?