Oh, the media is gushing all over Meghan and her such sad tale of woe being one of the highest-profile people by her own hand and choice.
In the same documentary Meghan Markle, a former American actress, said the last year had been hard and friends had warned her not to marry Harry because of the conduct of the British tabloid press.

"I never thought that this would be easy, but I thought it would be fair, and that is the part that is really hard to reconcile," Markle said in the program that aired on Sunday.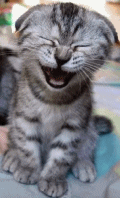 Fair? The press fair?
Surely you jest.
Honestly, who gives a ****? Not me! You signed up for this. You married into royalty, knowing good and damn well what that means. You especially know what it means when your past isn't lily-white, your motives are potentially suspect, your story is bull**** and your family is decidedly "ordinary" in that regard.
Diana anyone?
If it bleeds it leads is followed only by if it's crying and has a vagina, give it whatever it wants.
Like, for instance, a US political career?
Meh. Meghan and her "spouse" could start, for instance, by explaining the impossible she has repeatedly displayed, such as the utterly miraculous "child" the two of them allegedly begat. Literally anyone who has ever been an actual parent and actually participated in a pregnancy, birth and raising an infant, and saw basically any of that, would throw a big fat bullcrap immediately. Now maybe there's a Second Coming sort of miracle (or string thereof) involved here, but I ain't buying that. Nor do I really really give a wet crap what private parties do in their own bedroom and what they negotiate with others, so long as it's all on the up and up.
But persons who intentionally take on a public role through their own hand and try to profit from it, whether personally, politically, financially or otherwise while doing so deserve exactly no deference of any sort.
Period.
---